Center for Hospice Care
Looking for stable work? We haven't had a layoff in over 40 years!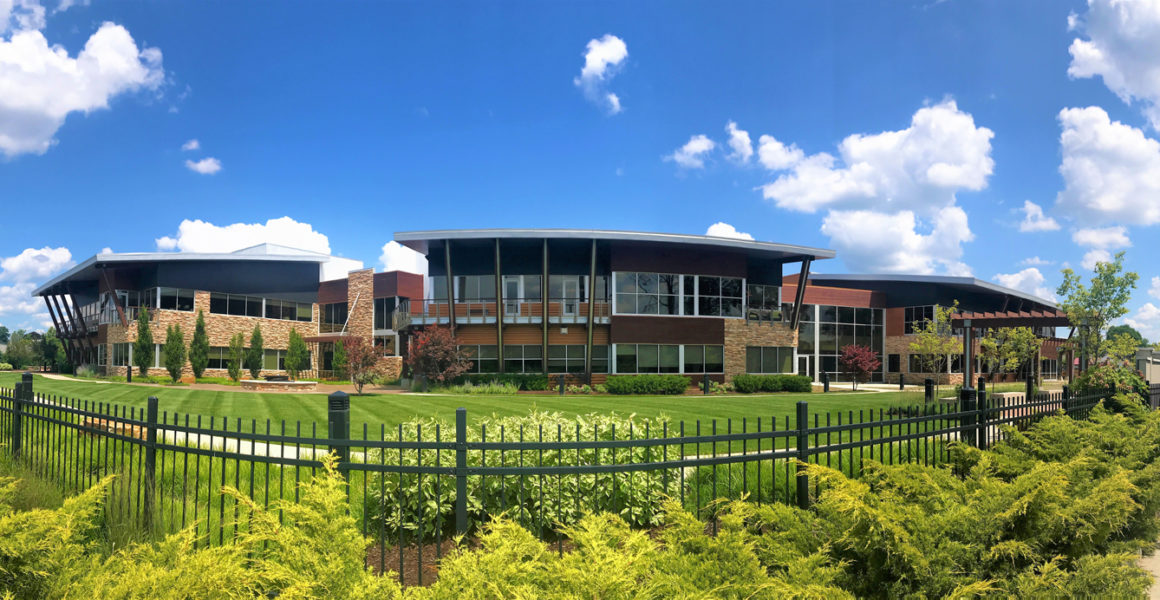 Do you want a short term job that pays more than it should for a short period of time?  Or, do you want a longtime career where you can honestly make a difference with families that will never forget how you helped them and will remember your caring efforts for the rest of their lives.  A career you can be proud of and where they will take care of you for years?
Center for Hospice Care (CHC) provides a wonderful environment to apply your skills while having a meaningful impact on your community. Since 1980, Center for Hospice Care has been Northern Indiana's premier end-of-life provider, having served nearly 43,000 patients and families throughout our nine-county service area.
Flexible scheduling allows for increased one-on-one patient time as well as allowing for an individually tailored work-life balance
Sign-on bonuses for RN's, LPN's and Certified Nursing Assistants
Limited on-call for clinical staff
Quality work settings

Mishawaka…Our five-acre campus is located along the banks of the St. Joseph River adjacent to Central Park. Facilities include an employee fitness center (open to all CHC staff); indoor and outdoor spaces for staff to gather or to quietly recharge; loaner bicycles; walkways with access to Mishawaka's Riverwalk.
Elkhart…An eleven-acre campus nestled between the US 20 Bypass and CR 17. Facilities include indoor spaces for staff to gather or to quietly recharge as well as wooded walking trails throughout the campus.
La Porte…Our newly constructed office space is located on Johnson Road near Pine Lake overlooking Legacy Hills Golf Club with easy access to the Indiana Toll Road.
Plymouth…CHC has recently acquired new office space (the former PNC Bank building) near Centennial Park with current expectations of completion in late 2022.

Employer supplemented group health insurance which includes an annual on-site wellness screening; wellness and healthy lifestyle discounts; also includes a $500 annual contribution to Health Savings Account
Student Loan Forgiveness through PSLF
Wellness Benefit – Many routine testing, exams, and immunizations are covered 100%.
Health Savings Account – CHC contributes up to $500 per year at the beginning of the year.
Disability Benefits
Flexible Spending Account – Able to deduct up to $2,000 (pre-tax) each calendar year for reimbursement of uninsured medical, dental, or visions expenses (non-PRN)
Healthy lifestyle reimbursement program – Reimbursement for items such as gym memberships, spin classes, yoga classes, etc.
Generous retirement match…After 90 days of employment, CHC matches 25% of employee contributions up to a maximum annual match of $4,000; 100% vesting (non-PRN)
Employer-paid life and AD&D insurance at 1x annual salary
Employer-paid long-term disability insurance
Employee Peer Recognition program
Annual anniversary/retention bonus – Upon completion of each year of employment, CHC will give $100 per year with a  maximum of $1,000
Accrued Vacation
Employment at Center for Hospice Care is made on a non-discriminatory basis and without regard to age, gender, religion, race, national origin, disability, sexual orientation, or marital status.
For information on the following positions, please contact:
Robin Allen, Recruiter, P: 574-243-3100 Ext 8108

email or send your resume to:
Center for Hospice Care
501 Comfort Place
Mishawaka, IN 46545
Fax: 574-243-4028