Center for Hospice Care serves following nine counties in northern Indiana: Elkhart, Fulton, Kosciusko, LaGrange, LaPorte, Marshall, Porter, St. Joseph and Starke. If you reside in one of these counties, we can help you. Just call 1-800-Hospice.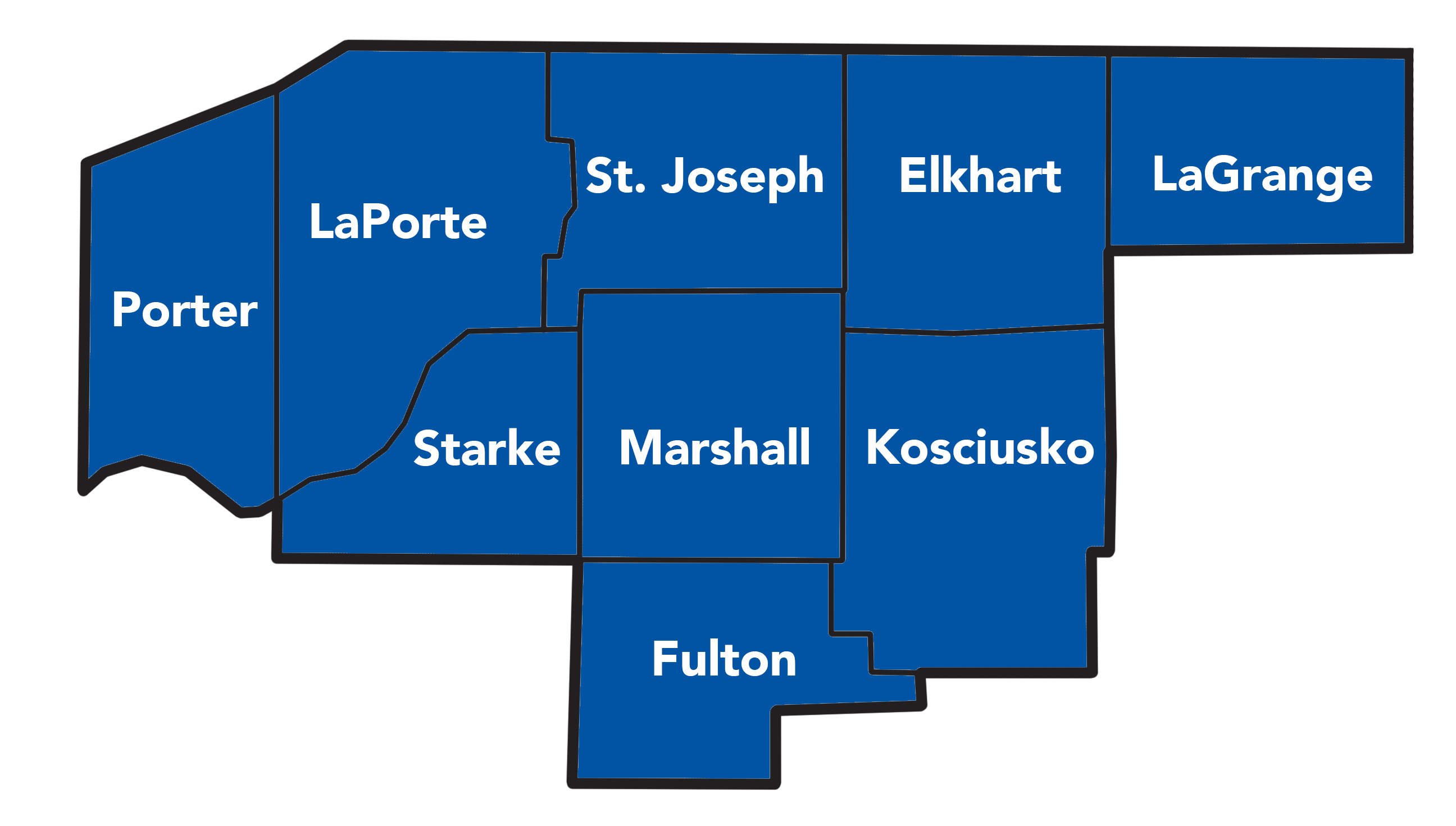 Our Offices
Center for Hospice Care serves northern Indiana and has offices in South Bend, Elkhart, Plymouth and La Porte. Our Administration offices, Hospice Foundation and Life Transition Center (grief and bereavement services) are located in Mishawaka by Central Park. You are always welcome to visit any of our offices during regular business hours. We'd be happy to show you around or answer any questions you may have about hospice care.
Mishawaka

Center for Hospice Care
Administration Offices, Clinical, Hospice Foundation, & Life Transition Center
501 Comfort Place
Mishawaka, IN 46545
(574) 243-3100 / (800) 413-9083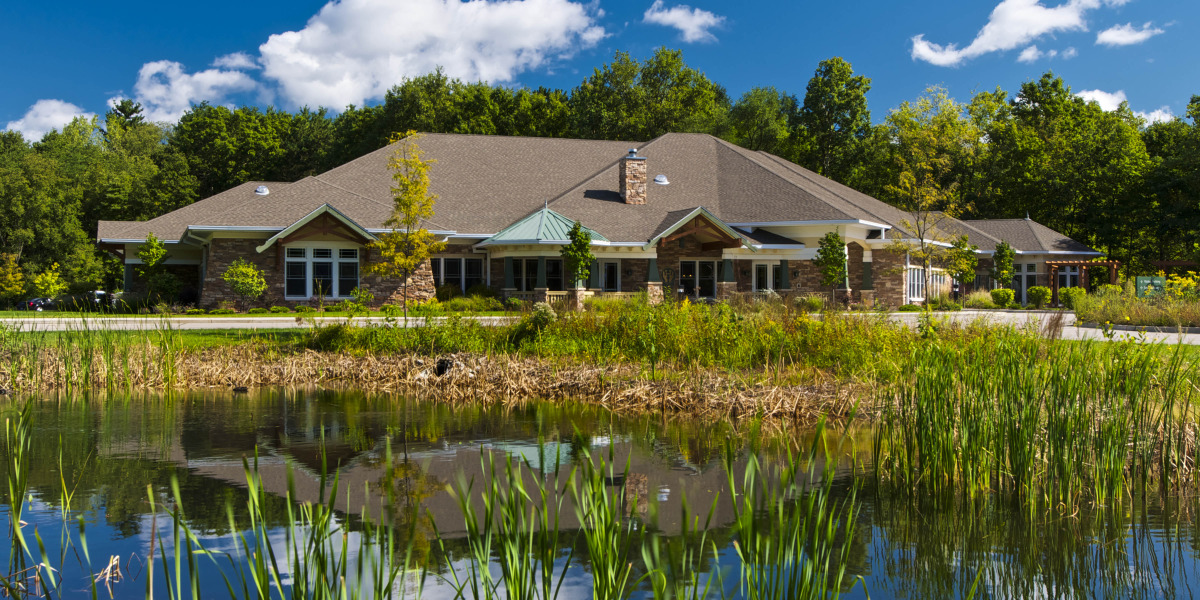 Elkhart

22579 Old US 20E
Office & "Esther's House" Inpatient Unit
Elkhart, Indiana 46516
(574) 264-3321
(800) 413-9083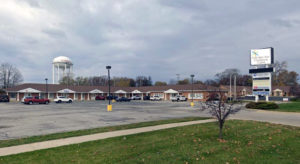 Plymouth

Center for Hospice Care
1419 North Michigan St.
Plymouth, Indiana 46563
(574) 935-4511
(800) 413-9083
Inpatient Care Facilities
We are also one of the few hospice providers in the area that operates two inpatient care facilities. We have a seven-bed facility in Elkhart called "Esther's House".  Our new, state-of-the-art 12-bed inpatient care facility, the "Ernestine M. Raclin House" is at our Mishawaka Campus, along the St. Joseph River.