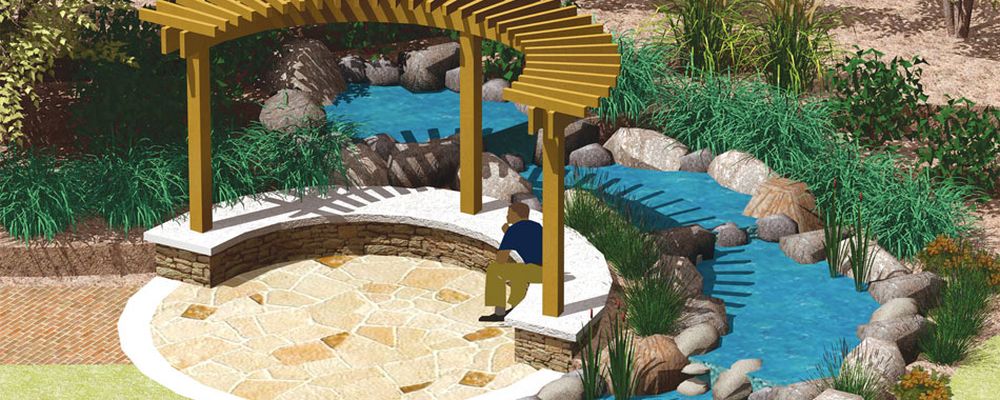 Kay and Tom Tyler are not new to the area but will be wintering in Indiana for the first time in years. In fact, much of their family heritage is in the Niles area. Over their 65 years of marriage, they've lived in many places, ranging from the East Coast, to Switzerland to Ft. Wayne. However, this year Kay's current care needs have caused them to bundle up and stay here this winter.
Center for Hospice Care's reputation was known to Tom for many years. So when it came time for him to seek help with Kay's care, he knew where to turn to. "We didn't need to be convinced or double-check what your reputation was," Tom explained. "I already knew it. It was a simple decision." Understandably, making the decision is often not simple for many people. "Kay has had health problems most of her life," Tom shared. Because medical attention has been such a part of their lives, calling CHC may have been an easier forethought. However, the benefits that they have received since starting hospice care, is something that anyone can realize. Kay has been receiving care through CHC for months now.
Tom didn't necessarily know that this type of extended care was possible. "I had really viewed hospice, as I imagine most people do, as end care only, and only toward the very end," Tom shared. Tom and Kay thought that if she had been on care for a long time, such as 90 days or more, that they would be cut off from the services. But that has not been the case. CHC has allowed Tom to care for his beautiful wife, Kay, in their lovely Granger home. Regular visits from their nurse allow Tom to know how to care for her, what to expect as well as keep tabs on her overall comfort and care. "That young lady is outstanding," Tom raved about their nurse. "I just can't say enough good things." Along with the nurse's regular visits, Tom is always just a phone call away from help. CHC's triage nurses take calls 24/7, 365 days a year. He is never left alone in his quest to care for Kay at home.
For Thanksgiving, they went to Grand Rapids, where their daughter lives, to spend time with family. CHC believes in supporting the patient and family in making each day the best quality possible. "Joe was so concerned that he called to make sure we knew what to do if we had a problem when we got to Grand Rapids," Tom shared about his CHC Social Worker, Joseph Fried. "Even little things like that, we were under the care of our family for one day, still, Joe was concerned. It was remarkable and is typical of everyone we've run across." Tom shared that he may need to make a trip to Florida for a few days to wrap up business there. He's already had the conversation with CHC staff that our inpatient care unit will be able to care for Kay while he is away. Our seven-bed facilities are home-like, intimate and able to provide the extended respite stay while Tom is out of the state.
Medical care and oversight seemed like the obvious services they were signing up for. But CHC has provided so much more for them. Kay looks forward to her baths a few times a week. "It does more for my spirit than I expected it to," Kay shared. "I feel better." Tom appreciates their ability to take care of her in this way. He continues to take her to get her hair done weekly, and he can rest assured that her personal care is well managed. Tom and Kay were surprised to learn that so much was covered with the Medicare hospice benefit. The majority of her medications are now covered completely under the hospice benefit, along with so many other supplies, such as products and durable medical equipment. Starting services when they did will allow them to realize quite a bit of savings in the cost of medical equipment and supplies. Making sure that all the details are being covered is so helpful in a time when caregivers are trying to remember so much. The medications and supplies are delivered to the door.
On Thursdays, a CHC volunteer calls Tom to make sure that no detail was forgotten that week. If anything is lacking, the volunteer will make sure staff knows so that it is addressed prior to the coming weekend. It's about each individual. Kay really likes to be dressed up. Getting her hair done and a good bath a few times a week is so important to her. Others have different requests: the feel of lotion being massaged on sore limbs, the smell of chocolate chip cookies baking, or even the beloved cat curled at the foot of the bed. We are all comforted in different ways. "You look at the person and say what can we do to help that person feel better," Tom shared. "You have done that for Kay."
It may not be as easy as Tom and Kay's decision, but it's much better to ask earlier than decide late and say what many people say, "I wish I would have called CHC sooner." It's okay to ask for help. CHC is here not only for the patient, but for the family as well. It will make a difference. "I knew we needed help," Tom shared. "I wanted help that was interested in us. Not just professional help but help from the heart. It has proven to be exactly as we thought it would be."